Marco Island real estate
Posted:
Marco Island real estate includes estates, single-family homes and gorgeous condominiums which overlook the glorious Gulf of Mexico. Marco Island is the largest land mass in a composite of coastal barrier islands collectively known as "The Ten Thousand Islands." Your purchase of Marco Island real estate not only comes with convenient access to the beautiful beaches, but also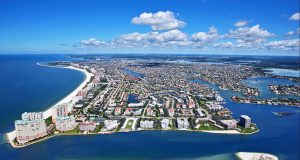 wonderful shopping, dining and a friendly community of people. Beyond the services which Florida Prime Realty is esteemed for providing home buyers and home sellers in Naples, our firm has long served residents of Marco Island too.
Below, you will find the wide range of Marco Island real estate for sale, but should you have need of additional information for any property depicted, please don't hesitate to contact our firm by simply submitting the contact form below.
Current Marco Island Real Estate for Sale